About Us
TORONTO'S FINANCING EXPERTS FOR OVER 20 YEARS!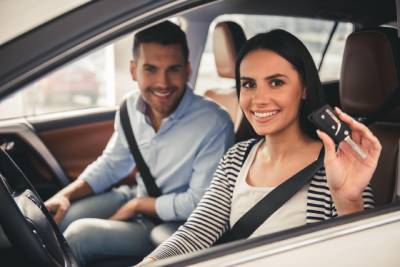 When it comes to your vehicle, only the best will do. Whether you're in the market to for a new one, or need to get yours serviced, it's essential to find a dealership you can trust. At  Bell Auto Inc. we take customer service and satisfaction very seriously and go above and beyond to ensure every person who walks through our front doors has a great experience. In fact, it's our VIP service, fair prices, quality products and expert team that has earned Bell Auto Inc. the Consumers Choice Award in the Great  Toronto area for 7 years in a row. We also earned the Readers Choice Award for best overall dealership for the North York area!
Here we take the time to listen to what you have to say so we can make the shopping experience easy. At Bell Auto Inc. there are no high-pressure sales or gimmicks. Our priority isn't to sell you a car, but instead to make the shopping process simple and straightforward. Whether you're browsing our extensive inventory online or at our huge indoor showroom, you can count on our team to answer any questions you might have, without the hassle. No only that, but we are family owned and have been a part of the  Toronto area for over 20 years! When you shop at Bell Auto Inc. you can rest assured that your hard-earned dollar stays in the community.
Choose from over 200 pre-owned cars and SUVs for every budget and style. Whether you have your eye on a luxury sedan or a powerful crossover SUV, our stunning selection is worth a closer look. We have models from Mercedes-Benz, Audi, Mazda, BMW, Nissan, Honda, Bentley, Cadillac and many more. Bell Auto Inc. has earned a reputation for not only the quantity, but also the quality of our vehicles. We meticulously hand-pick every vehicle for our showroom and put each through a rigorous multi-inspection to ensure our customers only have the best of the best to choose from.
In addition to our beautiful showroom, we have a dedicated financing department onsite to serve you better. There our award-winning experts can help connect you with the best auto loan. In fact, we work with a variety of state and local financial institutions and lenders so we can help you get the best rates. We also offer many free research tools on our website, including a payment and trade-in calculator. You can also get pre-approved using our secure online application! At Bell Auto Inc. we make it easy.
Here at Bell Auto Inc. we do it all, including automotive service and repair. Our state-of-the-art service center provides a wide range of services, including tire rotations, oil changes, wheel alignments and much more. There our award-winning team of master service technicians work on all vehicle makes and models always using the highest-quality OEM parts. Schedule your next visit today using our handy online form or contact our team today!
No matter what brings you through our front doors, you can always expect to be treated with the world-class service you deserve. We invite you to experience the Bell Auto Inc. difference today! Stop by and see us or browse our huge inventory online 24/7. We look forward to speaking with you!
Awards
CONSUMER CHOICE AWARD WINNER 7 YEARS IN A ROW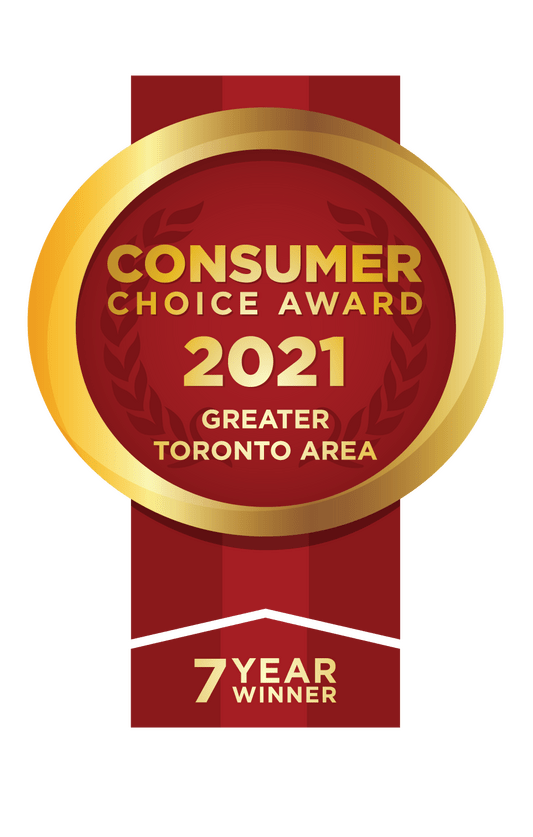 Bell Auto Inc. Is A Consumer Choice Award 7-Year Winner! The Bell Auto dealership of Toronto has, once again, been chosen and awarded by Consumer Choice Award in the field of Business Excellence. This makes Bell Auto Inc. a seven-time winner over the years. Established in 1987, Consumer Choice Award has been recognizing the business excellence of Canadian small and medium-sized businesses for over 30 years. Consumer Choice Award winners are not selected by a panel of judges, but by the consumer. The Consumer Choice Award is meant to distinguish and select businesses that provide consumers with a superior product or service.
BELL AUTO INC. MAGAZINE FEATURES
May 30th 2018
My Business Magazine
Our very own Kamran Khadem CEO at Bell Auto, was featured in Business Magazine in Toronto Ontario for "Earing Customers Respect". He has provided every customer with exceptional customer service and has put Bell Auto on the map for his customer service. Bell Auto is more than a Dealership invested in provided Quality Pre-Owned Vehicles however, a lot of people do not know that there is a Mechanical Service department located at the back of the dealership. Kamran has made every customer from first time car buyers to previous service customers happy with his service. Take a look at Kamran's magazine feature:
BELL AUTO – BETTER BUSINESS BUREAU
Bell Auto Inc., was created in Febuary 1, 1999, the licenced OMVIC dealership, was issued by the Ontario Motor Vehicle Industry Council for many years & has been working with many clients from the surrounding area's & the G.T.A. There Better Business Bureau file was opened on September 24, 2004, instantly with an A+ rating issued by the consumers.


Facts about the BBB: The Better Business Bureau allows all customers provide feedback regarding the customer service, product, or overall environment of a business. Each review is viewed by the BBB, & divided by Characteristics of 3 components for each business.
The customer's Email address
Overall Rating
The review submitted by the customer
This process does not stop there! The BBB will then rank each business into a grade rating, A+ A- A, B+ B- B, C+ C- C, & the list goes on… The process is reviewed, and placed into 13 factors for every customer review for a specific company. Once that process is finished the Grade is given, to the company.
What Our
Customers

Are Saying
Bought a car from Danny from Bell Auto. He was amazing great customer service. Everything went smooth it was easy and fast. Got everything done in a short period of time. Amazing at what he does would recommend to anyone. Staff was amazing made me feel comfortable. More than satisfied with the car I chose. Great experience!
Thank you bell auto for your great service. I greatly appreciate your help in purchasing my first car. Your team worked hard making sure I was left happy and satisfied. I definitely recommend bell Auto if your looking for a great deal😊
shanice moore
4 months ago
Jay was amazing! He definitely knows how to sell .. He was very straight forward and explained every step of the way! At first when I saw the car I wasn't 100 % sold on it due to preference. But overall I was very satisfied with my purchase.. I had 3 other cars in the area to look at but he sold me once we got to his office... With great service comes more sales. Thanks again Jay ! I will be referring many of my friends and family to you! Thanks Bell Auto for great service.. I love my new Mercedes!
Motivation A
5 months ago
I have had the pleasure to work with Danny trading my old car in and buying a new one and I had the best experience from the beginning all the way to the end! Danny is very knowledgeable and helped me to get the best protection for my car. After care is amazing too, every time i have any type of question he's right there helping me through that. I got a flat tire and the service I received was phenomenal, SAME DAY! I could not recommend anyone better to get in touch with when purchasing a car beside Danny and whole Bell Auto team!!! Thank You guys so much!
Fantastic service! Jay & Danny go the extra mile to ensure satisfaction. Really work hard for you. The extra care of all the vehicles and the expertise shine through with their work ethic. Even post-sale service offered is top-notch. A definite recommend!
Noella crawford
8 months ago